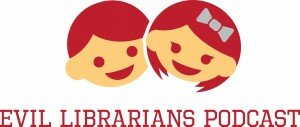 Today we have Peter Bromberg on the podcast, and this might be my favorite podcast so far. We talk about the upcoming Lead the Change event at the Salt Lake City Public Library, EveryLibrary's 2014 ballot initiatives, emotional intelligence, emotional transfer, and what is going on in the Salt Lake County Library System.
Resources we discuss:

To the extent possible under law, Creative Libraries Utah has waived all copyright and related or neighboring rights to Episode #059–Peter Bromberg, Associate Director, Salt Lake County Library System.