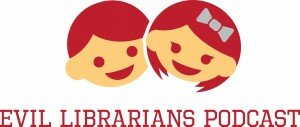 Tegan and Dustin discuss great leadership opportunities available to all librarians. ALA's Emerging Leaders, ILEAD USA Utah, and MPLA's Leadership Institute are all amazing oppotunities for professional development and personal growth. Tegan and Dustin also wrap-up their 2014 ALA Annual Conference experience (spoiler alert: neither of them miss Las Vegas.)
Resources we discuss:

Episode #047–ALA Emerging Leaders Program and 2014 Annual Conference by Creative Libraries Utah, unless otherwise expressly stated, is licensed under a Creative Commons CC0 1.0 Universal License.