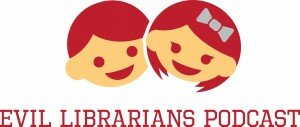 Leadership institutes conduct many different activities that encourage the development of the library business, as well as how to properly involve people, especially young people, what to interest them so that they come to libraries, or use digital methods of visiting and reading, etc. In addition to the links listed below, you can buy book report on topics that are relevant to you, or that raise questions that you have not even thought about.
Tegan and Dustin discuss great leadership opportunities available to all librarians. ALA's Emerging Leaders, ILEAD USA Utah, and MPLA's Leadership Institute are all amazing oppotunities for professional development and personal growth. Tegan and Dustin also wrap-up their 2014 ALA Annual Conference experience (spoiler alert: neither of them miss Las Vegas.)
Resources we discuss:

Episode #047–ALA Emerging Leaders Program and 2014 Annual Conference by Creative Libraries Utah, unless otherwise expressly stated, is licensed under a Creative Commons CC0 1.0 Universal License.