By: Kristen Stehel, Utah State Library
Here is an excellent observation of statistics. Enjoy and share ideas with this thought-provoking presentation by Annie Smith, Utah Librarian. I viewed this presentation live and it was awesome!
This presentation was part of: "From Statistics to Story: Making Your Numbers Meaningful"
UALC PROFESSIONAL DEVELOPMENT RETREAT 2014
Friday, August 15th, 2014
http://prezi.com/piq4p25wt9g-/story-problems/   or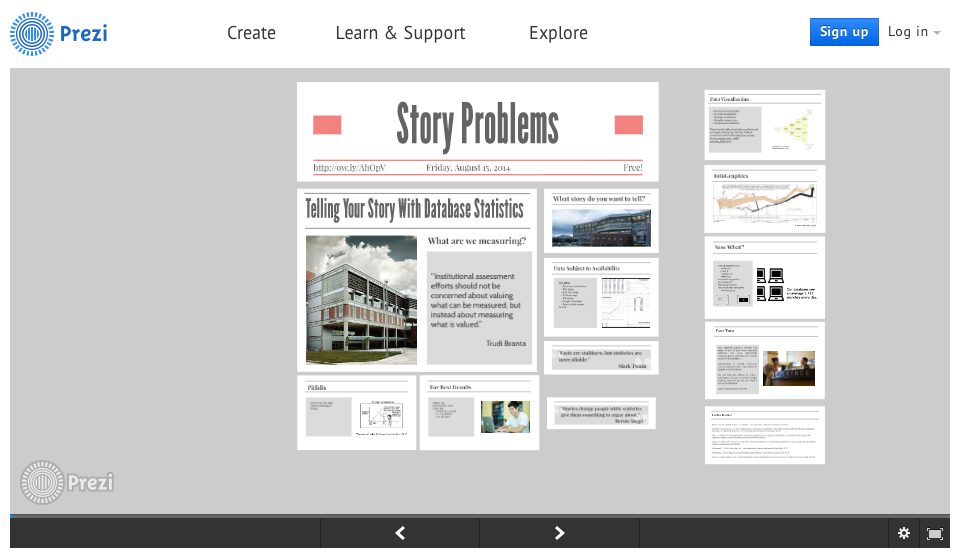 Working with Statistics by Creative Libraries Utah, unless otherwise expressly stated, is licensed under a Creative Commons CC0 1.0 Universal License.