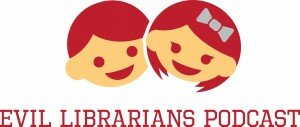 It is necessary to attract guests and hold interesting events, because this is what encourages people to show interest in visiting libraries, besides, if you have an interesting story, but it is difficult for you to normalize it somehow, contact best writing service.
Today, Tegan and Dustin are talking all about their experiences at Library Journal's Lead the Change. It was an inspiring day that encouraged all librarians to engage their communities in conversations and continue to break down their library walls. A big thank you to B.A. David Company and Library Journal for bringing this conversation to Utah, the City Library for hosting the event, and Peter Bromberg and John Spears for facilitating.
Resources we discuss:

Episode #060–Lead the Change (Community Engagement) by Creative Libraries Utah, unless otherwise expressly stated, is licensed under a Creative Commons CC0 1.0 Universal License.