Sarah Hall of Washington County has created two new beautiful reader's advisory brochures. One brochure is for fans of Alice in Wonderland and the other is for lovers of time travel literature. Check them out and share in their glory!
NEW Alice in Wonderland
NEW Time Travel Brochure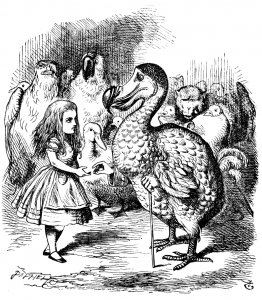 READER'S ADVISORY ALERT by Creative Libraries Utah, unless otherwise expressly stated, is licensed under a Creative Commons CC0 1.0 Universal License.