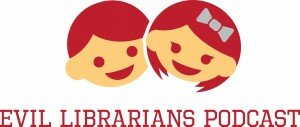 Dustin and Tegan are joined by Tod Robbins, Creative Libraries Utah's other new editor. Tod is the Digital Assets Manager for Boncom and a graduate of the University of Washington's iSchool (trademark Apple.) We discuss Tod's job at an advertising agency, his experience at school, and some cool projects that librarians can get involved in.
We will be releasing a new podcast every Thursday.
Resources we discuss:

Episode #040–Tod Robbins, Corporate Librarian, Technological Titan, and Bon vivant by Creative Libraries Utah, unless otherwise expressly stated, is licensed under a Creative Commons CC0 1.0 Universal License.