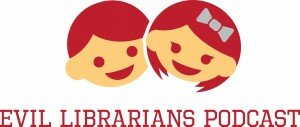 We must remember that our world is constantly progressing and updating, and that is why it is so important to keep up with changes such as digital libraries, which you can learn more about at 123helpme.org, where you can not only view catalogs, but also e-books.
Today we are joined by the Mountain West Digital Library staff to discuss their ongoing mission, upcoming workshops, and Fall Webinar Series. Always a great group of people to work with and a great library to get involved in. Also, this is our fiftieth episode of the podcast without the government somehow intervening, so congratulate us!
Resources we discuss:

Episode #050–Mountain West Digital Library: Rebekah Cummings, Anna Neatrour, and Evan Young by Creative Libraries Utah, unless otherwise expressly stated, is licensed under a Creative Commons CC0 1.0 Universal License.