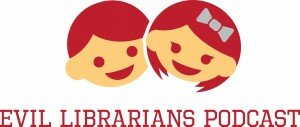 We have Sarah Houghton on the podcast today. She is a library director, tech genius, author, blogger, and so much more. She might be best know for her website The Librarian in Black. Sarah is a great librarian, library advocate, and writer. She has some great things to say and we are grateful she joined the podcast.
We will be releasing a new podcast every Tuesday!

Podcast #020-Sarah Houghton, aka The Librarian in Black by Creative Libraries Utah, unless otherwise expressly stated, is licensed under a Creative Commons CC0 1.0 Universal License.