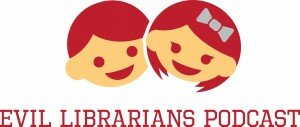 Today Tegan Davis is talking about her experience establishing a Digital Media Lab that now has a 3-D printer at the Park City Library. We talk process, policy, and procedure. Tegan also talks about her next adventure as she leaves Utah and the Park City Library for a new system, state, and type of librarianship! Tegan will continue her work on the Evil Librarians Podcast and Creative Libraries Utah, but she is off to greener pastures.
Resources we discuss:

Episode #057–3-D Printing, Digital Media Labs, and Tegan Davis says goodbye to Utah by Creative Libraries Utah, unless otherwise expressly stated, is licensed under a Creative Commons CC0 1.0 Universal License.