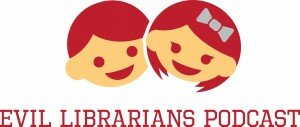 We are talking with Carrie Valdes, Grand County Library Director and Celebrating Tegan's acceptance into ALA's Emerging Leaders Program. Grand County has one of the finest libraries in Utah and one of the finest librarians I know leading the way.
We will be releasing a new podcast every Tuesday!

Podcast #016–Carrie Valdes, Grand County (Moab) Library Director by Creative Libraries Utah, unless otherwise expressly stated, is licensed under a Creative Commons CC0 1.0 Universal License.